Professional Residential & Commercial
Garbage Bin Cleaning Contractor
Big G's Bin Cleaning offers professional bin cleaning, pressure washing and soft washing services to homes and businesses in Palm Bay, Melbourne, and throughout the Space Coast in Florida.
Request a Quote
Check out our referral incentive!
1 referral = 1 free month
GARBAGE CAN AND BIN CLEANING SERVICES
We offer set pricing for our garbage can and recycle bin cleaning services. We are reliable, licensed, insured, and guarantee all our work.
2 Bins - $15/mo
3 Bins - $18.50/mo
4 Bins - $22/mo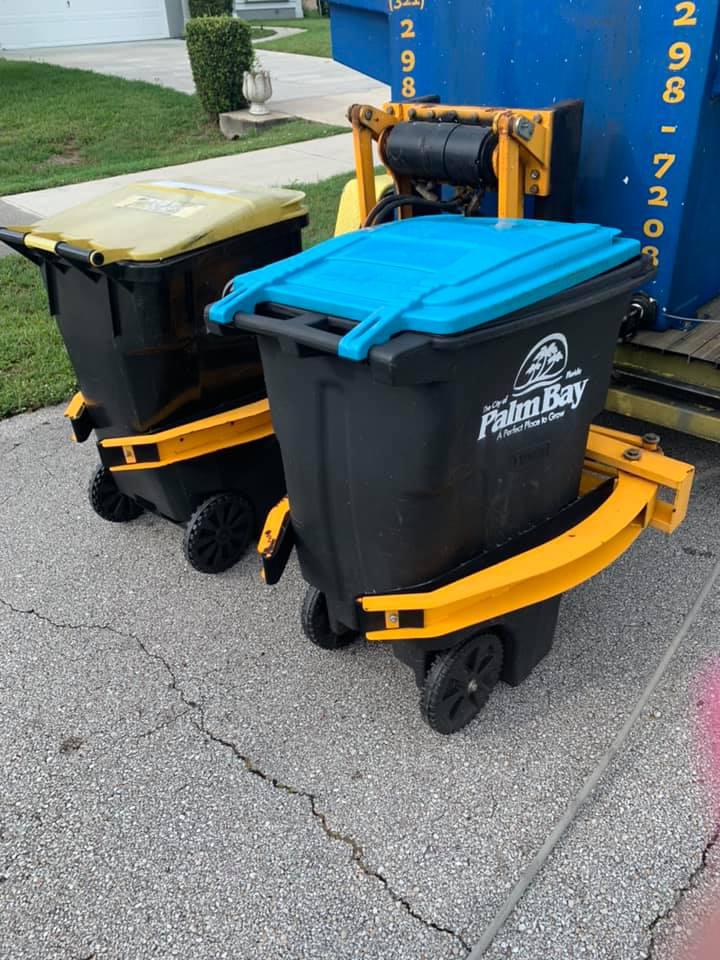 RESIDENTIAL PRESSURE WASHING SERVICES
Our company has years of experience in the exterior cleaning industry and we pride ourselves on the satisfaction of our customers. We use professional equipment and high-quality products on all our jobs.
Soft Wash House Washing
Driveway & Concrete Cleaning
Gutter Cleaning & Brightening
Deck & Fence Washing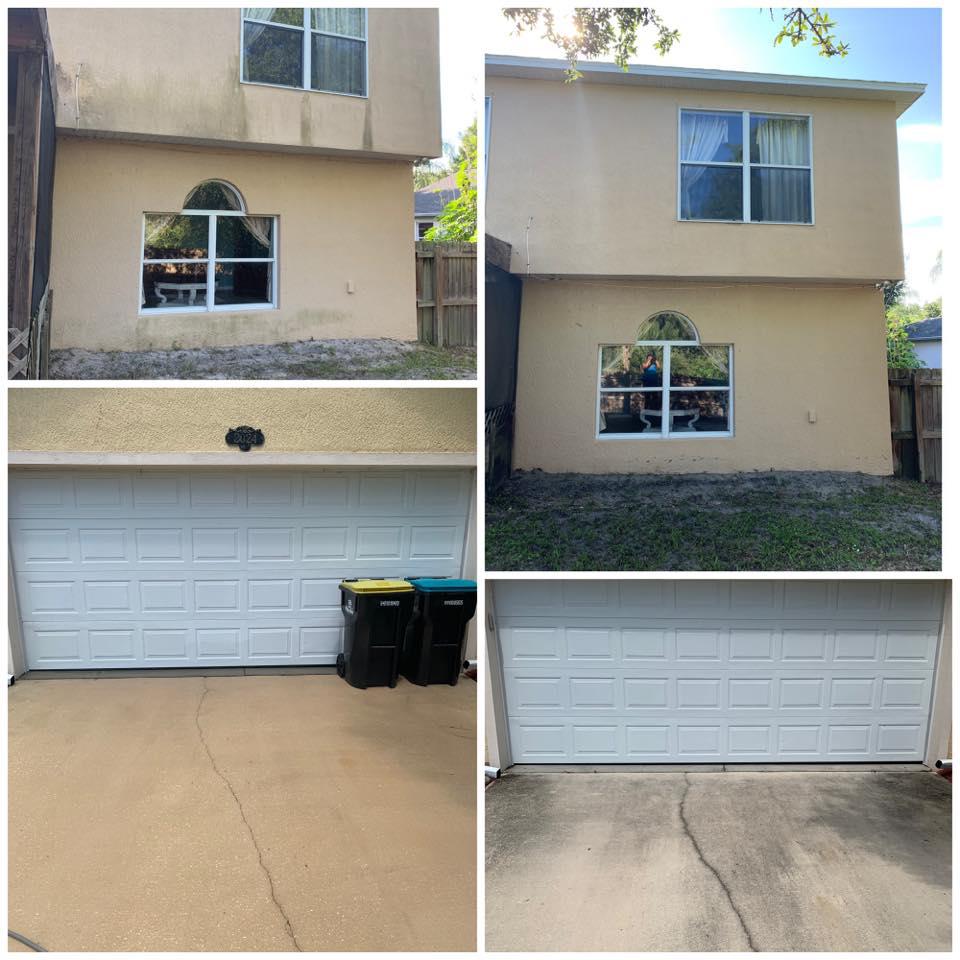 COMMERCIAL PRESSURE WASHING SERVICES
Whether we are soft washing a building, cleaning a parking lot, or washing an entire fleet, we offer a variety of power washing services for businesses throughout the Space Coast.
Soft Wash Building Washing
Parking Lot Cleaning
Surface Cleaning
Gum, Graffiti and Rust Removal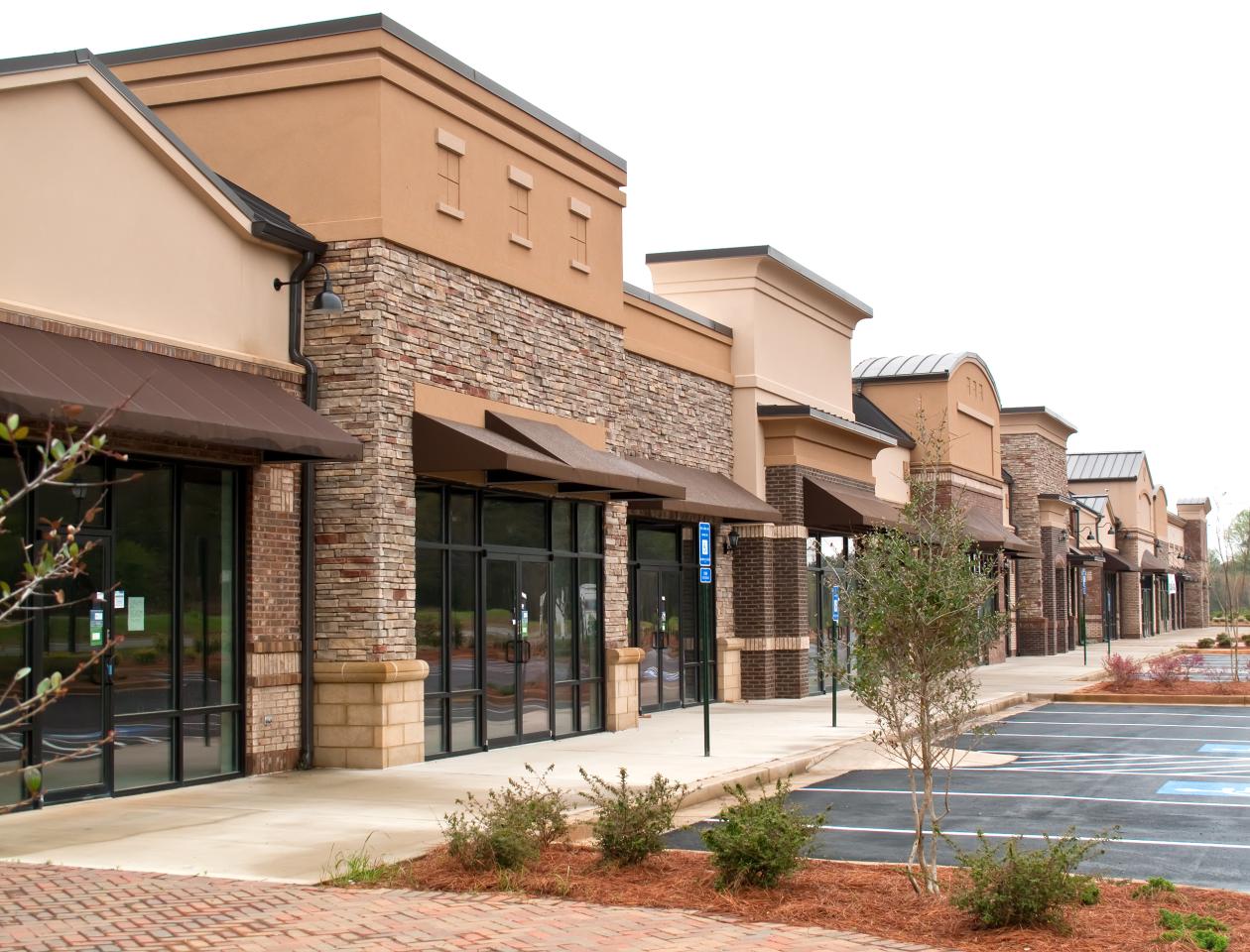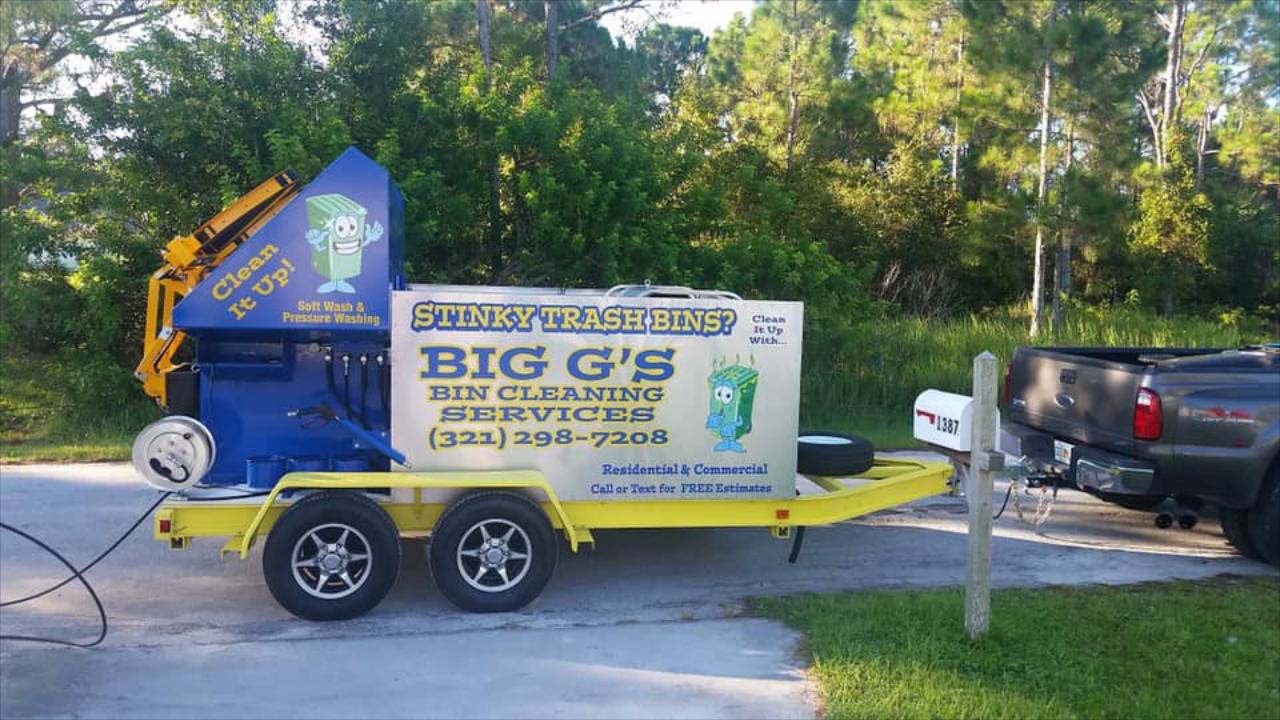 About Us
We bring our industry experience to each and every project. Whether you're looking to finish a minor job or starting to plan a major project, our knowledgeable team has the skills and tools to make sure the job is done right and to leave you with a solution that you'll be proud to put to use.
We continue to build our reputation for personalized service and quality solutions with each and every client. We are dedicated to offering flexible solutions that work for you while also providing consistent results that meet our standards. Our team is large enough to deliver professional grade, durable solutions while offering the personal touches that ensure you meet your goals, exceed your expectations, and are fully able to put our solutions to use for continued success.
Contact us or stop in today to speak with one of our knowledgeable team members and learn more about what we can do for you.